I have been riding since 2006 off and on. My current motorcycle, a 2014 Ultra Classic, gave me the itch to ride further. My friend/coworker and I were making a few 250-mile day trips and I would get off thinking that wasn't far enough. We were planning the Easy Rider 500 miler in May when he came down with Covid and passed away suddenly.
It took about a month with life and things for me to actually make the trip. It could not have been a better day, almost like he was there with me. I was determined to just pound out the miles and that is what I did. Rode hard with short stops, except for lunch, and got home with plenty of time to spare.
I am planning my next ride with my wife. We will probably do a 500-mile Easy Rider and then I definitely want to shoot for the Full Throttle and the King of the Road. Coast to Coast would most definitely be a retirement bucket list trip.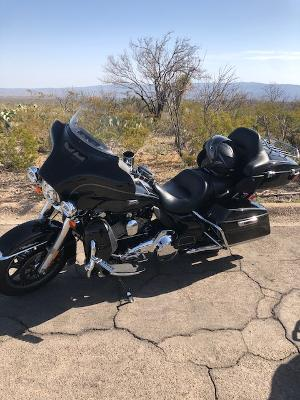 The pictures are from the Big Bend area of Texas. Wide open spaces where you can "scoot down the rode".
Ride safe everyone!