My wife decided (convinced) me back in early 2014 that we needed to take a motorcycle riding course. I hadn't been on a motorcycle in 20 plus years. She had been going to the local Harley dealership and the Tri-Glide Ultra (Trike) caught her eye. We rented one for a long weekend, putting over 300 miles on it.
Next thing I know is we are going to the dealership to look at bikes. She was partial to the maroon two-tone color and of course they had none in stock. But after a couple phone calls by our salesman, they found the color she was wanting only 2 ½ hours away. They unloaded it and she wrote a check for a 2015 Trike and the rest is history!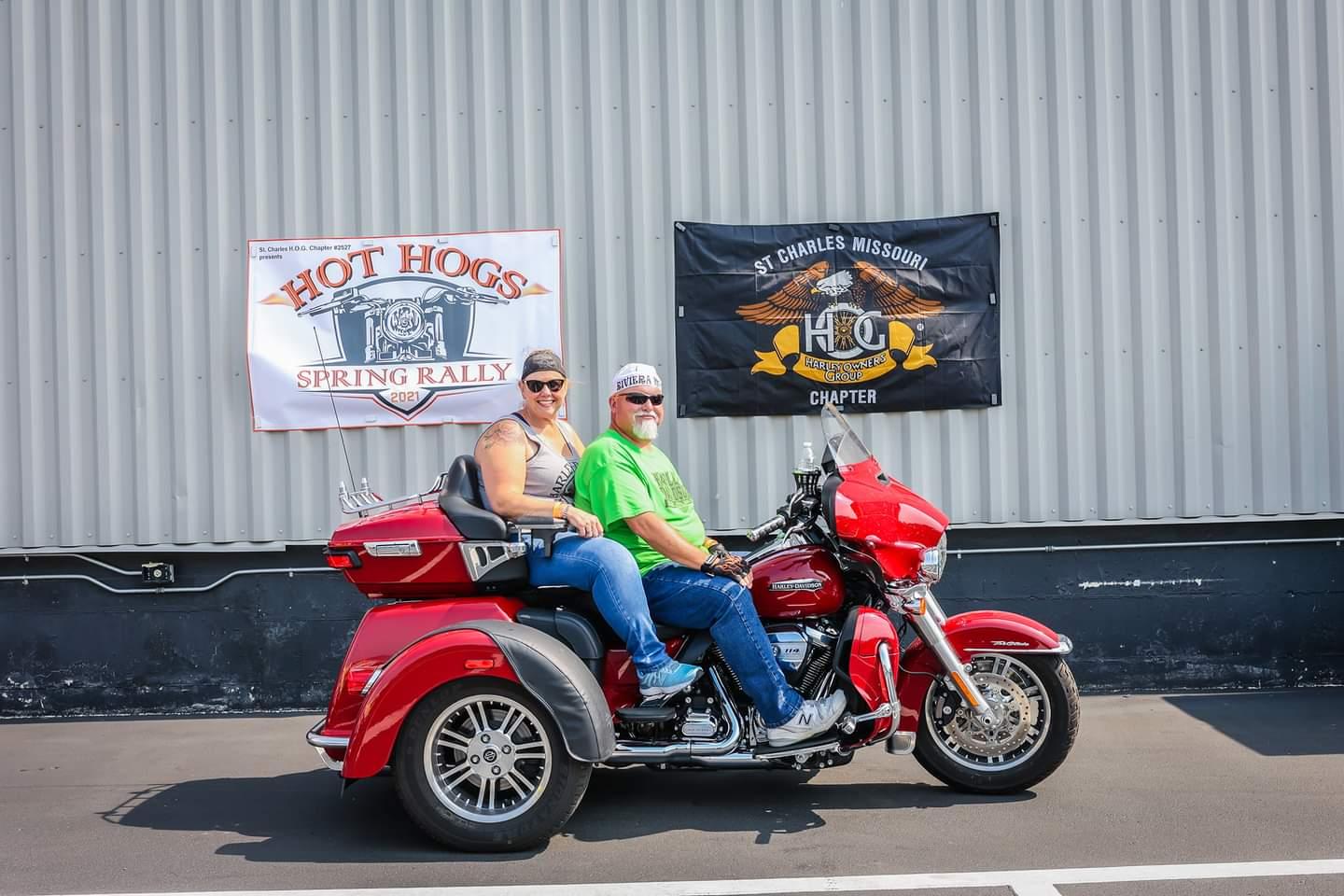 Since then, we put 77,000 miles on that trike and just purchased a 2021 this February. So far this year, we have been to Wisconsin to the Harley Museum and we did the Dragon's Tail before hitting North and South Carolina. I did the 500-mile Easy Rider ride from Wood River IL, down to Osceola, Arkansas the other morning for breakfast. Over the past weekend I did a 2,000-mile weekend ride out through the Colorado Rockies. Got stopped short of my destination because of a mud slide. It was a beautiful sight riding through the Rockies at daylight. Fourth of July weekend we will be riding the Pig Trail in Arkansas. Then the following weekend weather permitting I will be off to the East Coast for 4 days. The third week in July we are off to Escanaba Michigan for the Great Lakes Rally.
Enjoy the ride, be safe and have numerous adventures.
Bob Carlton
P.S. I also forgot to mention, we belong to two HOG chapters. One is the St. Charles, MO chapter that took 2nd in the nation for riding over 1,000,000 miles. The other is the Alton HOG chapter that took first place in the region for highest average miles per person.
Let's ride!