Hello, my name is Alfredo Duenas. I've been riding since October of 2019, when I got my M1 license. I've been riding a 2007 Kawasaki Vulcan 1600 Nomad, which is what I used for the Easy Rider 500 ride I completed on June 27, 2021.
One story I'll share about my 500-mile Easy Rider accomplishment…
I was about 200 miles into the ride and I was leaning forward and stretching my back out while on I5 freeway at freeway speeds. I leaned back into my normal riding position and my backrest was gone.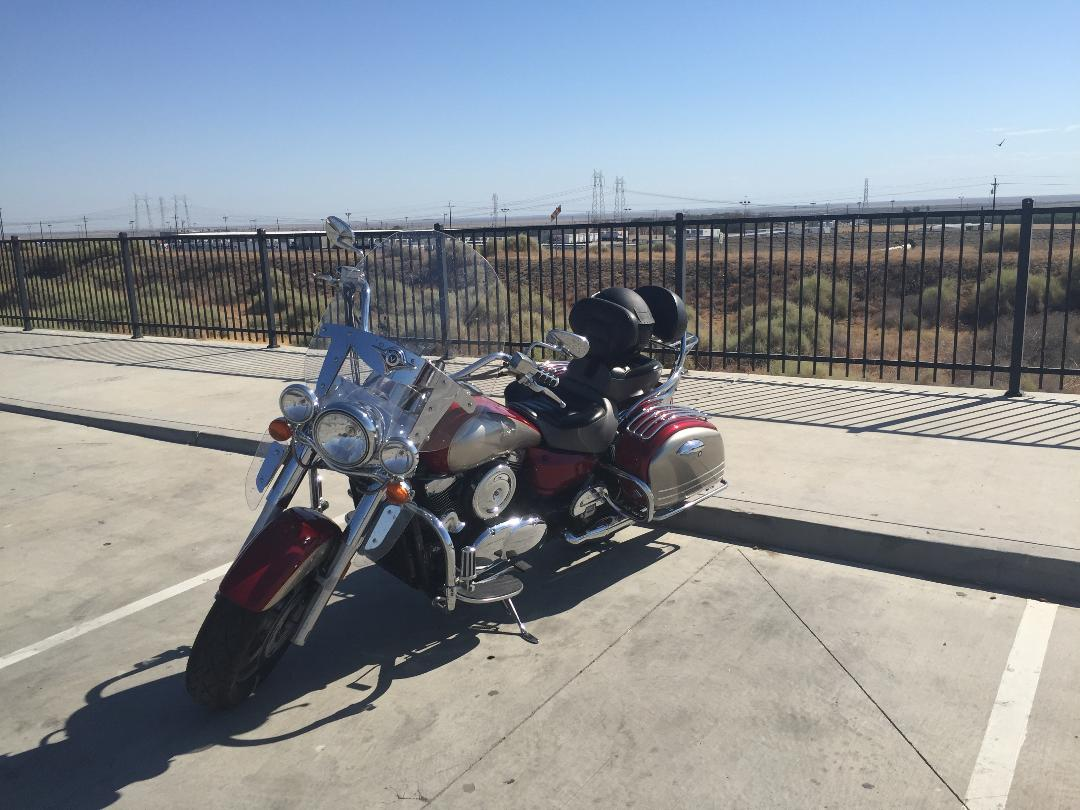 I had about 30 miles to go, to my turnaround point. I kept thinking about turning back to look for the backrest. I then decided to stop on the side of the freeway to move the bar that holds the backrest and I found that I was very lucky.
As you can see in the photo, the backrest got caught on my saddlebag rack and if you look close you will see that the bolt and washer landed safely on the back seat. I was able to put it back together on the side of the road and continued my ride. My wife credits the Angels bell :), rather than luck!
I'm proud to be a member of Long Distance Riders and plan to complete more rides in the future.