By Ali Alamoodi
Batch Co-Captain "Fist of Freedom"
07th Feb 2020, UAE
On 15th March 2019, I had participated in the 1610Km/ 24hrs Long Distance Ride organised and mentored by Mr. Vivek Mehta, the President of the Biker Buddies Brotherhood.
It was a big challenge for me since I was a new rider with only 6 months experience in motorbiking. Initially, I doubted myself to complete the challenge. Thanks to my peers in the ride, they provided support, advice and encouragement.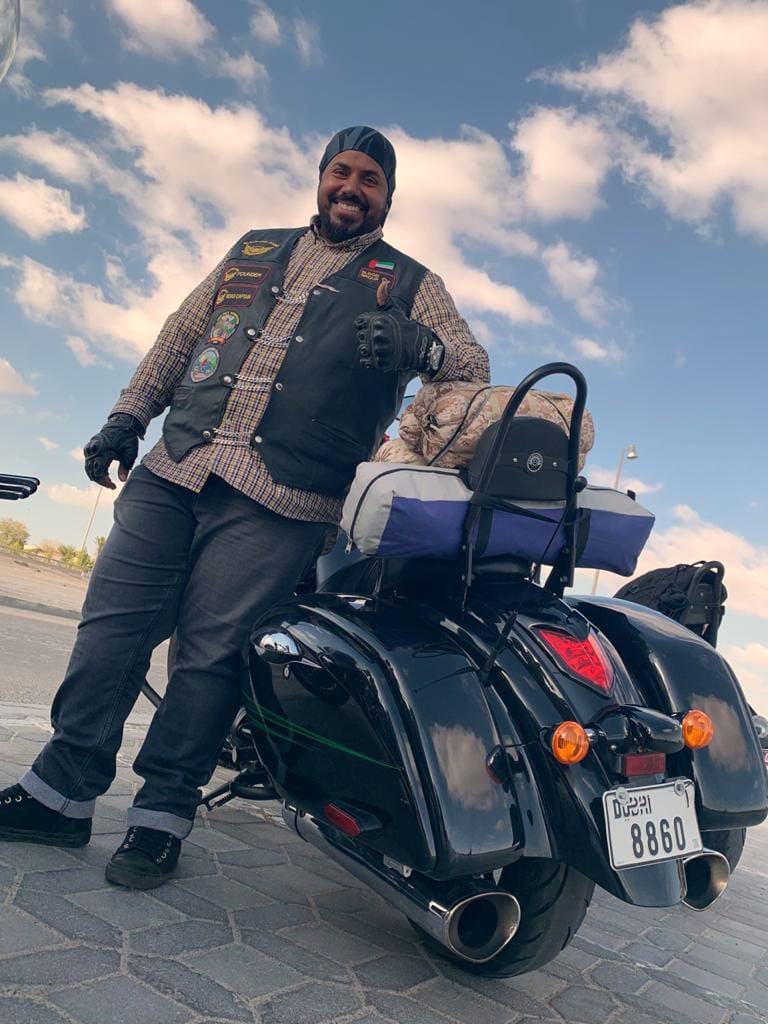 The moment we started to gather early morning, the challenge difficulty started to rise due to weather instability. Dark clouds started to accumulate, and the forecasts warned about thunderstorms across the country. The first 200 km was fine until we were reached a remote area in the UAE desert 2 hours into the challenge. Wind started blowing announcing the beginning of the storm. Dust, rain and strong wind made it harsh to keep moving. It rained heavily all day, but we insisted to go forward.
Things went against the plan but with the high spirit among the riders, we managed to eventually reach our goal of 1610 km within 23 hours. I understood that ride, with 91 bikers participating, was the largest full throttle 1610km endurance ride in the Middle East.
This year, I raised the level and participate in a bigger challenge. I decided to participate in the Biker Buddies Brotherhood 2500km Endurance Challenge organised and mentored again by Mr. Vivek Mehta. I volunteered to be the route designer and captain of a batch of riders.
We chose 07th February 2020 for our endurance challenge of 2500 Km/36hours on. In keeping with the objectives of Biker Buddies Brotherhood, we invited many other MC to join our ride as a effort of equal brothers. We posted our invitation for the endurance ride on social media.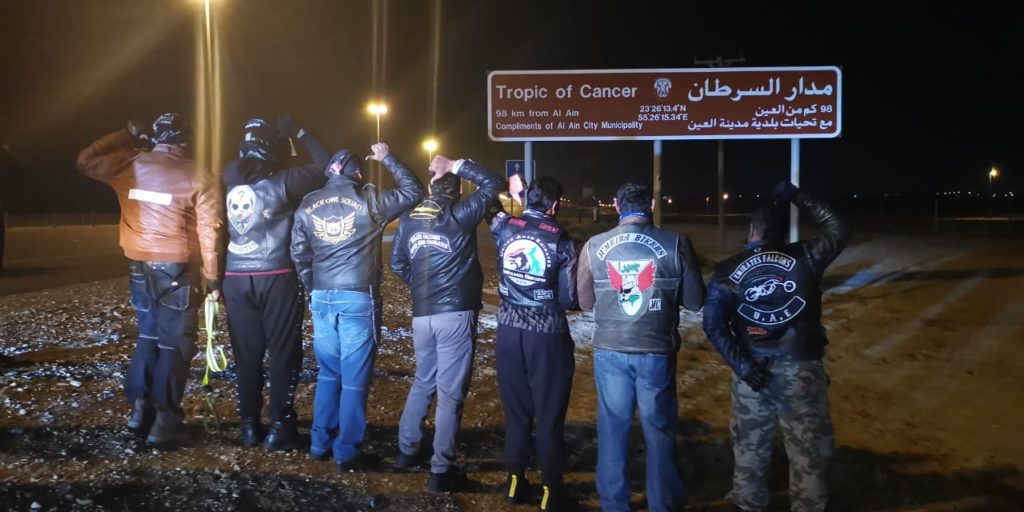 Our invitation was warmly welcomed by the different MC because they had heard about the successful 91 bikers participating in the Biker Buddies Brotherhood 1610 km ride in March 2019.
Within a month of our invitation, we grew into a team of 17 confirmed riders from seven motorcycle clubs ready to take the challenge. Brother Vivek organised a meeting where we got to meet other riders who had already accomplished 2500km ride in previous years. They shared ideas, maps and tips with us. This knowledge prepared us for the ride. This system of mentoring , sharing tips and maps, and encouraging each other is the backbone and main feature of Biker Buddies Brotherhood series of rides.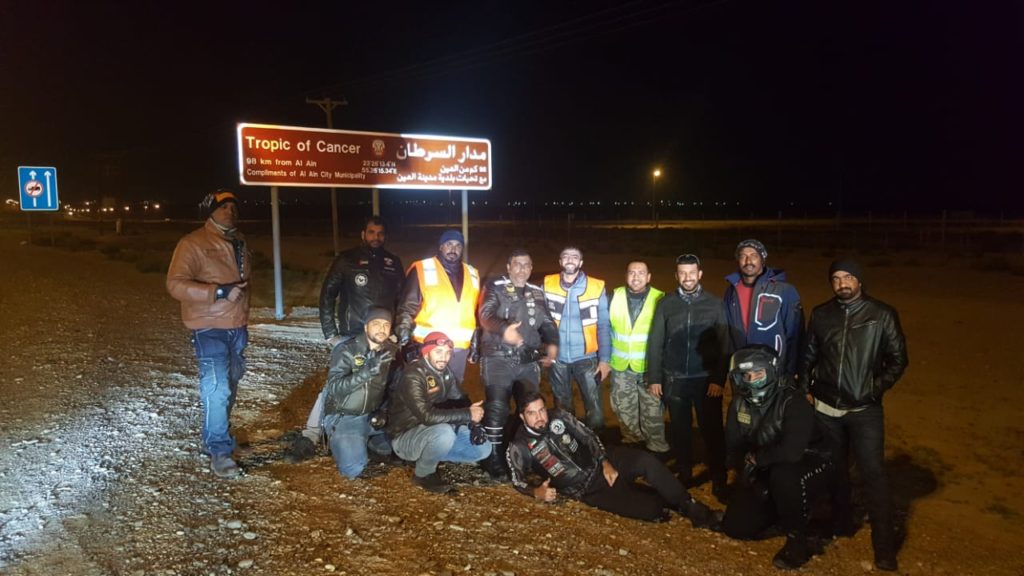 On 7th Feb 2010, the Weather forecast predicted fog and as we woke up, the visibility was down to about 10 metres! We took a safety measure to delay the start, and as visibility improved after the sun arose, we roared on to the roads. A race with time begun while everyone was excited. I knew that we would be delayed in the next morning due to fog forecast the next morning as well. We tried to cover longer distance in the initial part of the ride, aiming to rest during the fog and we succeeded to cover 1800 km in the first 22 hours, then the visibility deteriorated down to about 5 metres. So we decided to have rest in one of our friend's house along our route for 3 hours until the fog was less.
At this point, 5 of the 17 bikers decided that it had been too strenuous to ride in the fog and they decided to stop. They are eligible for 1610km certificate since they did 1800 km in 22 hours. The other 12 bikers decided to continue with the challenge.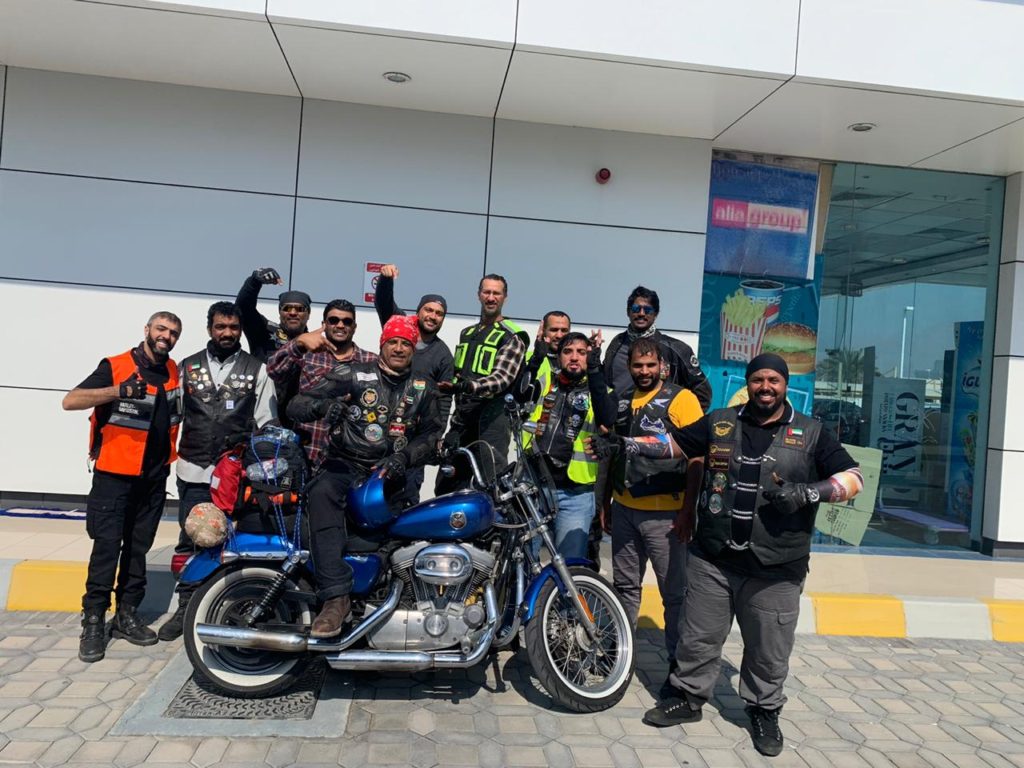 On the morning of 8th February, we again decided to delay the start since there was fog in the morning. The remainder 700 Km was easy to complete since we had rested well. All 12 bikers could complete the 2500 km in approximately 33 hours.
I understand that 17 riders in one batch, 12 of whom successfully completed 2500km ride together is one of the biggest King of the Road batches in the Middle East. I am proud that I was the co-captain of this big batch.
Our route made us visit all the emirates in the United Arab Emirates. We crossed the Tropic of Cancer 3 times on different roads in the country. At one point on the Tropic of Cancer, we asked seven of our riders, each from a different MC, to stand on a line and show us their club colours and patches on their vests. This was the first time in the Middle East that seven MC collaborated for an endurance ride. It was a moment filled with brotherhood and mutual respect for other bikers.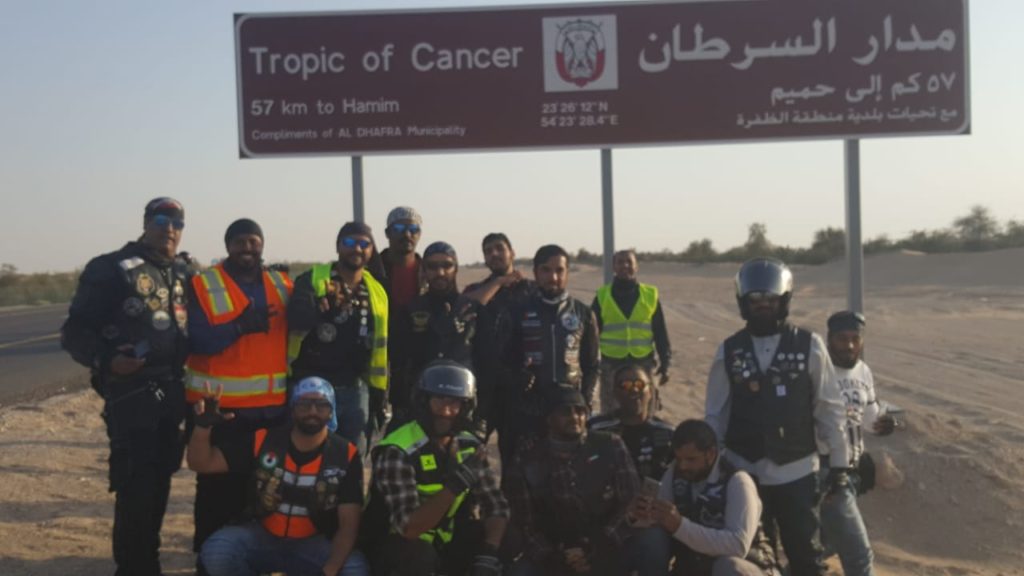 It was really a joyful moment as we stopped on our finish line and started hugging each other congratulating our achievement. I assumed every one would flee to his house seeking rest, but it was a surprise that no one wanted to break the bond we had at that moment. We stayed standing next to our motorbikes talking and celebrating the moment. Truly a brotherhood spirit was felt by all of us. After 2 hours of standing and chatting at finish line, we decided to go to a restaurant to celebrate our success and reward ourselves with big hot meal. I was so charged with energy that I completed all the paperwork proving our ride and forwarded it to Brother Vivek on the same night!
In keeping with the goals of Biker Buddies Brotherhood, I am ready to mentor other bikers in our region on the way to successfully and safely complete long distance endurance rides.
After my experience with two endurance rides, if I am asked to do it again I will go for it with no hesitation. The feeling of intense bonding with fellow bikers and the sense of accomplishment at the end of the ride are very precious feelings that I want many times in my life!