Great News for Kilometer Countries!
For our riders in kilometer countries, we will now offer our 3 designation T-shirts in kilometers as well as miles. If you are already a member and want to order the new kilometer shirts, please send us an email with your request, member number and Pay Pal receipt, and we will send them out to you. Prices will remain the same on all shirts. (Pay Pal will automatically add the $15 shipping fee for international).
Small, Medium, Large and X-Large shirts are still $24.50
2x remains the same at $25.50 and 3x remains the same at $26.50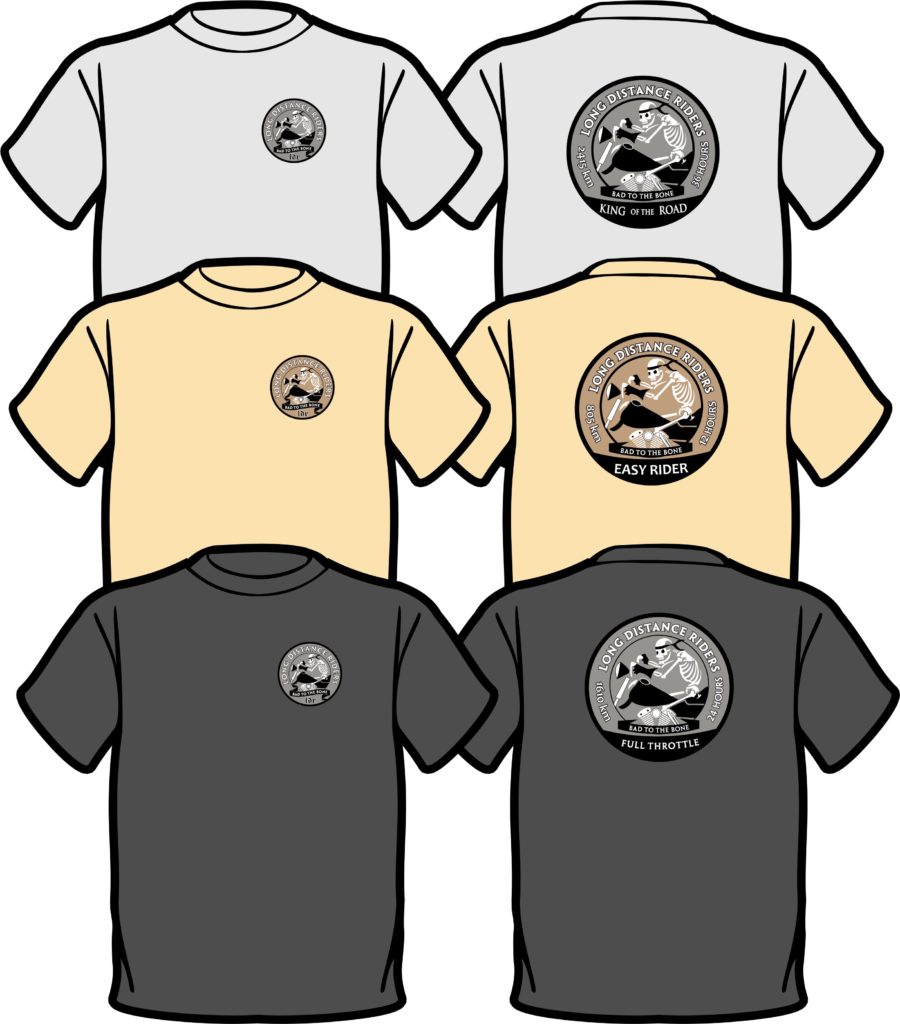 Coming Soon!
We are now introducing new LDR logo colors. We no longer will be using multi colored images on our designation shirts, and will be going with two-color images. The shirt color will remain the same but the logo now will be in two colors to match the shirt. We will begin sending the new shirts once the original stock is depleted.