3 out of 4 Ain't Bad! by Doni Evans
My attempt at the Long Distance Rider's Coast to Coast achievement began at 11:30 pm on Monday (February 18, 2019). I departed from my home in Texas headed to Jacksonville, Florida. My journey involved a 3-hour ride on I-20 East to Shreveport, Louisiana. The cold rain began to fall and continued all the way to Hattiesburg, Mississippi. The temperature was mid-40's. I traveled from I-20 East to US-49 South. I arrived in Hattiesburg, Mississippi around 8am (February 19, 2019). I changed into dry clothes from my rain drenched gear. The Burger King @ 6517 US-49 gave me a reason to eat, change clothes, and rest.
I traveled on to Mobile Alabama, then on to Pensacola Florida, Tallahassee Florida, and on to Jacksonville, Florida (7pm arrival). I checked into my motel and rested for the night. On Wednesday morning (February 20, 2019) I awakened at 5am to prepare for my ride west. I left the motel at 6am. One of the LDR rules is to acquire a witness. I rode around for ten minutes and rode upon a Sheriff's Deputy (Sergeant) Brian Shore and he was kind and professional. He signed my paperwork and gave me his business card, and wished me well.
I proceeded on my ride and around 8am I was 45 minutes from Tallahassee, Florida when an object struck my rear tire and it was punctured. I slowed down and gradually maneuvered to the Florida Motor Sports @ 2463 Greer Rd. I arrived at the shop around 9am and at 12 noon I was back on the road. I continued on to Mobile, Alabama, to Bay Saint Louis, Mississippi, where I ate a light meal at the Burger King at 699 US-90 west. Somehow on the parking lot, as I departed, I lost my cell phone. One hour later, I realized my mistake. I was too far into my ride to turn back. I continued on to Louisiana, and Texas. At 3am Thursday morning, I arrived in San Antonio, Texas. I spent the night at the Motel 6 off of I-10 West. At 8am, I was back on the road.
At 11am I arrived in Fort Stockton, Texas at the Walmart to purchase a burner phone. Shortly, I returned to my trip, and I headed to Van Horn, to El Paso, and on to New Mexico. I continued on to Benson Arizona. It began to sprinkle as I continued on to Tucson, Arizona (8pm). It really started to rain heavily, and it did not stop until I arrived in Campo, California. I continued from Tucson to Gila Bend, to Yuma Arizona. I believed I was on the way to victory.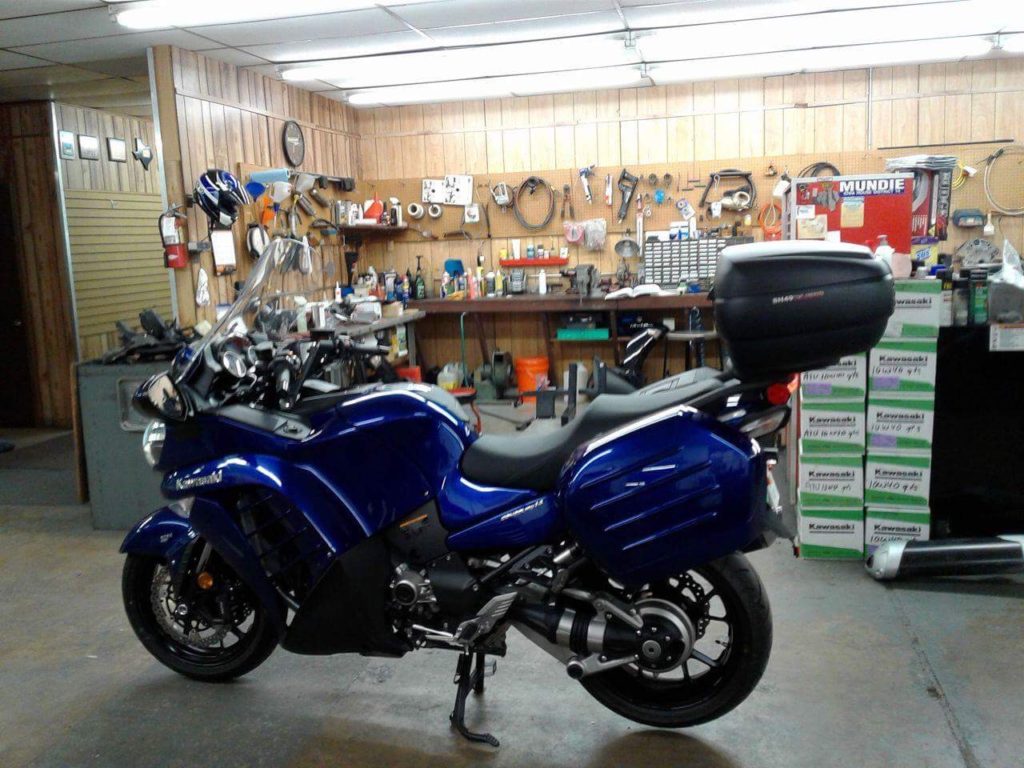 I arrived in Campo, California (approximately 60 miles from San Diego), and it began to snow. The temperature dropped to 29 degrees and the I-10 West freeway was shut down. At 1am PST, the U.S. Border Patrol came to the slick road and helped me back on my bike after two falls. The second fall caused concern from the officers. They decided for safety to suspend my ride. I was escorted to a safe area, and my bike was parked under a bridge. I was placed in the patrol car and taken to the Golden Acorn Casino @ 1800 Golden Acorn Way in Campo, California. I rested there until 9am Friday morning.
The roads were shut down and the safe place was a Casino. At 9:15am, I proceeded to walk to the area where my bike was parked. Ten minutes later, two California State Patrol officers drove up and carried me to my bike. I continued to San Diego, California, arriving around noon. I ate a light lunch and headed to Gila Bend, Arizona (7pm MST). I spent the night at the Best Western and I slept for eight great hours. At 6am on Saturday morning (February 23, 2019). I awakened to prepare to ride to Texas. I ate breakfast at a local restaurant at 7am. At 7:30 am, I hit the road (I-10 East), I traveled to Tucson and Benson, Arizona. I continued on to El Paso, Texas (1pm) to Odessa, Texas (6pm) and I arrived at my home at 11:30pm (CST). I didn't finish the 48 hour Coast to Coast in the allotted time, but man, did I have a blast. Thanks for the three patches that I did earn!