Ten Members of the Tallahassee HOG Chapter road the 500 Mile Easy Rider certification ride on June 30th 2008. This added over 5,000 miles to the National HOG Million Mile Monday total. We had a great time with great riders.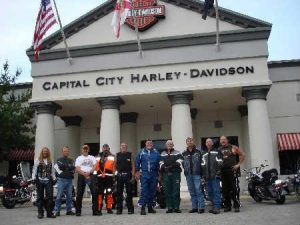 Getting ready for some rain.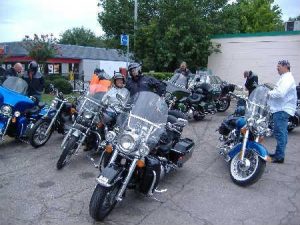 Back at CCHD after a day of riding.