I was approached by my long time friend who had just lost his son to Haemochromatosis. "I'm thinking of doing some sort of motor bike ride in Luke's memory, would you be interested in taking part "
Twenty words was all it took for me to become involved in an event that exceeded my expectations, raised thousands of pounds for a little known charity and left everyone involved with an immense sense of achievement and a hunger to do it all again.
Are we surprised by how well it went Well, yes and no. Yes, as we are staggered at the figure we collected already and the potential final figure and the fact that so many completed the ride successfully. No, because we know that the biking community, no matter what machine they ride, always seem to be happy to support a good cause no matter what size it is.
Update, In November 2008, £14,500 were handed over to The Haemochromatosis Society.
Excerpts from the Journal of LDR Member Andrew Weston – Gosport, Hampshire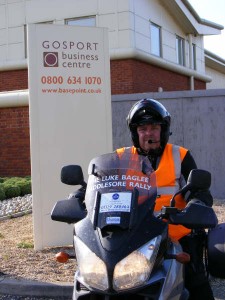 Andrew arriving back at Gosport Business Centre after the 1,000 mile ride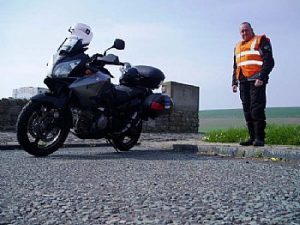 Andy at the English Border.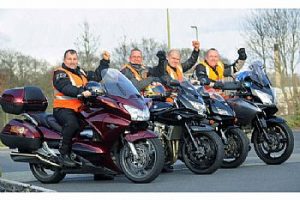 Fellow Charity Riders.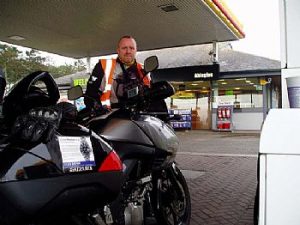 Abington near Glasgow