In 4 weeks ridin time I put 10,200 miles on my mule…8400 miles this trip and 1800 miles on a week trip thru the high desert in Southwest areas of southern Colorado-northern New Mexico-southeastern Utah and back thru northern Arizona… Pic 1 .. Gettysburg National Military Park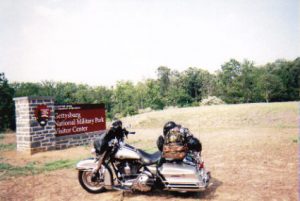 Pic 2 in front of North Carolina Monument at Gettysburg..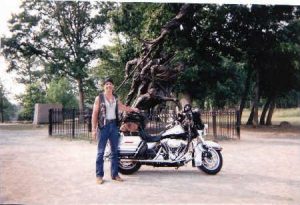 Pic 3 is the bridge over to Prince Edward Island, Canada….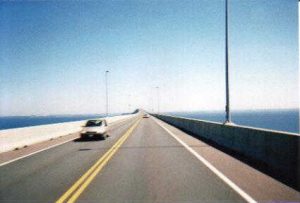 Pic 4 is my mule at the North Cape on PEI…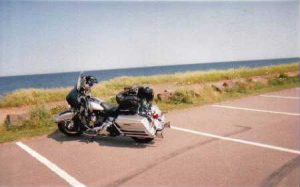 Warm tropical breez up in the North Atlantic…. Anyway it was an adventure to say the least as I ride alone, jus me and my mule, but I must say I was talkin to myself/the map/squirrels/beetles/cows any ole damn thing that was within earshot after about 3 weeks on the trail. Am glad to have heard about Long Distance Riders on this trip or ida have to go on another ride just to get in the club…Coast to Coast well maybe next summer……weeeedawgies!!!…Respectfully….LairDean… Member: Sons of the Revolution….Sons of Confederate Veterans…… Long Distance Riders…… ululatus rebellis vexillarius…..