THIS BLOG WAS POSTED BY ONE OF OUR LDR MEMBERS:
Thursday, November 29, 2007
My LongDistanceRider.Net Stuff has arrived!
Wow, less than two months after sending in my documentation for my "Easy Rider" 500 miles in 12 hours Ride I received my certificate and assorted mementos from Longdistancerider.net!
As you can see below, your very reasonable registration fee gets you a nice certificate detailing your accomplishment, a quality looking patch, a license plate frame showing your achievement ride, a sticker for the motorcycle's side case and a drink coozie with the LDR logo. Cool Stuff. I shall be wearing the patch proudly soon enough.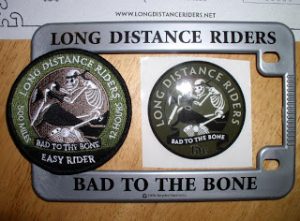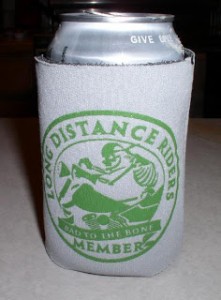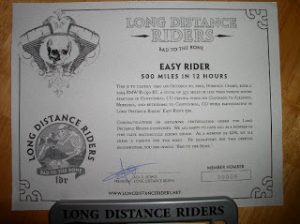 This organization is just getting started, oh readers of mine, notice I am but 8 for the Easy Rider certification! Don't waste any time in qualifying for one of your own or one of the longer rides! Become a sort of plankowner!
— Domingo Chang (certified Long Distance Rider)