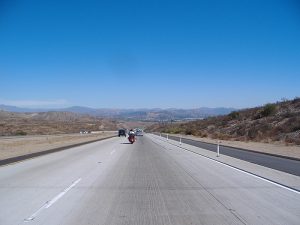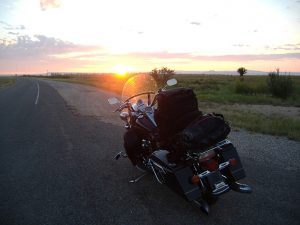 We left Tallahassee to travel to Jacksonville, our starting point, on October 5. On Saturday morning, we topped off our tanks at 6:00 am (EST) at Jacksonville Beach and headed west. Our first destination was Junction, Texas, where we arrived 20 hours (1200 miles) later.
On day two, we traveled 21 hours from Texas and arrived at the border of California around midnight. We reached our second day destination of San Diego at 2:00 am (Pacific Time.)
We completed our ride in 47 hours and traveled 2404 miles, with 22 gas stops. It was a great time, with great fellow riders (Mike Scott and "Red" Barnes) for company, great weather, and enough memories to last a lifetime.