Long Distance Riders, Baskajev Konstantin and Sergej Smirnov complete the Full Throttle 1610 km in 24 Hours. They had already completed the Easy Riders 805 km in 12 Hours earlier this year.
They rode from Klaipeda, Lithuania, through Poland before ending in Hamburg, Germany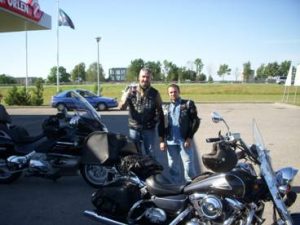 Finished with a great ride !!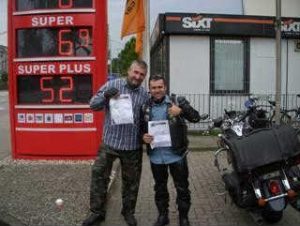 Sergej shows LDR image on board the ferry. They had 20 hours of relaxation on board
the ship heading back home across the Baltic Sea after their ride..